Coating
Improved abrasion resistance quality with a two-layer coating
The longevity of wiper blade rubbers can be broken down into two aspects: how long they can wipe quietly and how long they can wipe cleanly. Both are closely related to abrasion resistance performance. General-purpose wipers are given a coating to help them maintain such performance. Thanks to the use of a newly developed two-layer coating, we have achieved double the longevity as well as the world's best performance.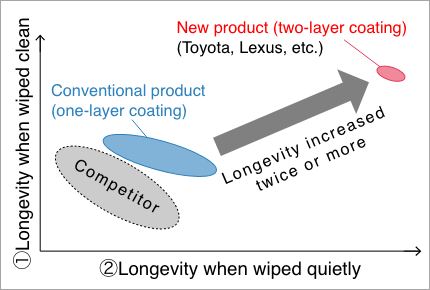 Make any surface treatment on all materials
We can perform surface treatment on rubbers or metals using technologies such as compounding and coating.
This allows us to add functions such as reducing the friction coefficient or insertion load without any changes to the configuration.
Our coating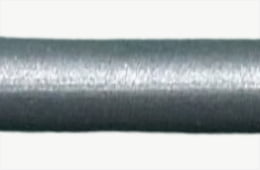 Commercially available fluorine coating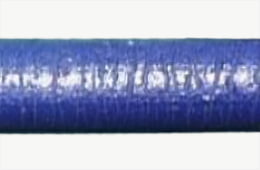 Reduces the insertion load at the time of assembly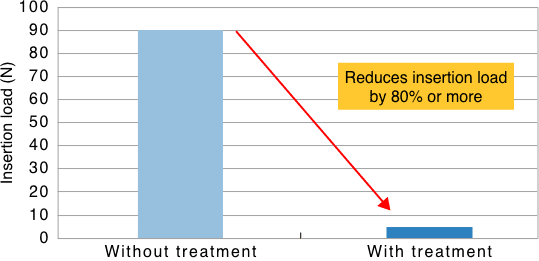 Friction coefficient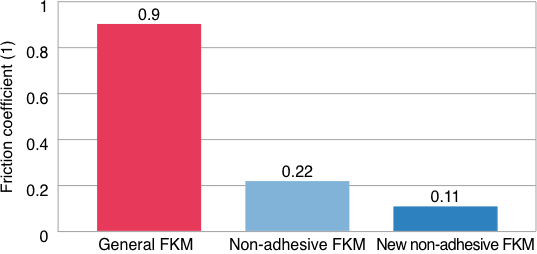 High impact absorption
Video on comparison of damping performance
The shear resistance of high-viscosity fluid makes it possible to efficiently convert vibrational energy into thermal energy. It also improves the impact absorption.
They are mainly used in a wide range of cab mounts for construction machinery. They can suppress the vibration and impacts that occur under severe working environments, contributing to improving ride comfort.
Vibration control
Increased damping with rubber
Achieving high damping with rubber by controlling its morphology
EPDM can improve damping from Level 0.2 to Level 0.3.
Using our EPDM material to crankshaft dampers can lead to a 15% reduction in vibration. They are also expected to be useful in the protection of precision equipment and other such applications.
High damping quality through increased inner rubber friction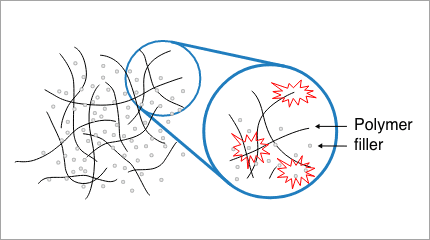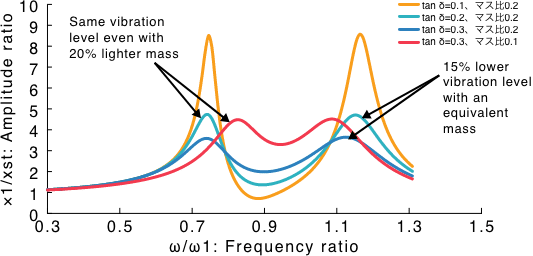 Fatigue resistance
We are approaching durability improvement from both sides: rubber compounding and product configuration.
Using our rubber compounding technology, we are developing rubber materials with higher durability than the conventional material.
We are also using simulation analysis to enable optimum configuration design.
This compounding technology and configuration design makes it possible to achieve better durability.
Durability comparison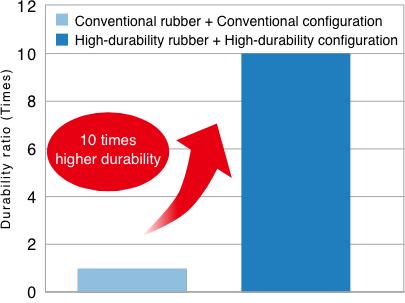 Achieving low hardness without sacrificing durability by maintaining elongation while reducing hardness.
Enabling replacement with metal springs.
Using low-hardness EPDM to achieve the necessary requirements when using low springs in areas of large deformation as well as heat resistance property (isolation pulleys application).
There are prospects to replace the parts that use vibration-absorbing metal springs with rubber, leading to expectations for weight and noise reduction.
Belt tension fluctuations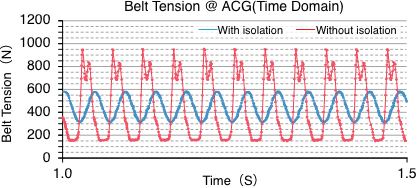 One aspect of vibration control
Vibration reduction
We develop rubber compounds suitable for the unique environment of space.
We also employ the optimal configuration that can withstand the behavior in the three axial directions of a weightless environment or the impact of a rocket launch.
Our products are mainly used as mounts for equipment installed in satellites.
Simulation of anti-vibration mount for space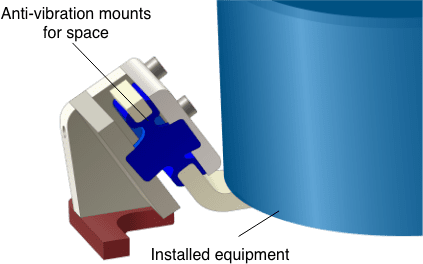 Vibration evaluation
Enabling measurement of vibration in the axial direction, the rotational direction, and all other directions
We can also perform analysis from all types of measurement.
We can handle the measurement, analysis, and results upon request.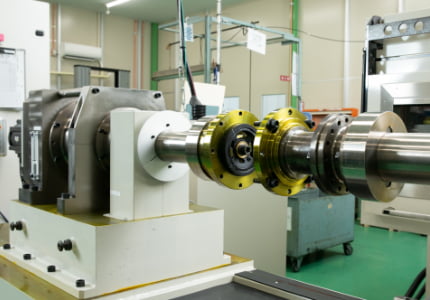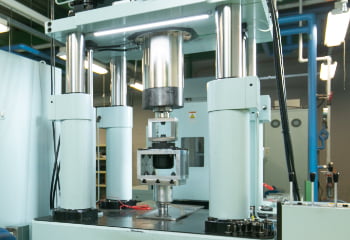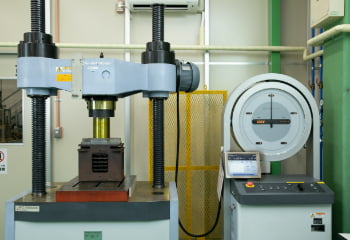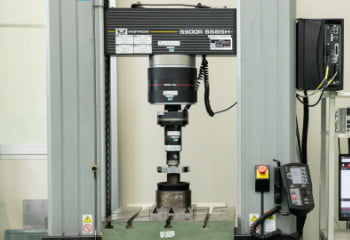 Offering evaluations equivalent to automobile manufacturers.
We have a semi-anechoic chamber where we can setup the engine (one gasoline engine bench, and one gasoline or diesel engine bench).
We offer all aspects of sound evaluation in-house, including performance evaluation of crankshaft dampers, and we can even assist in development if you lend us the engine.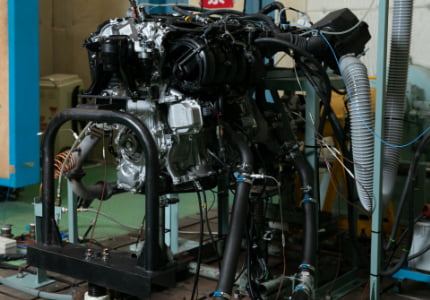 Evaluation of precision parts
Roller durability testers
We have in-house facilities to evaluate the durability of the fixing rollers for electrostatic printers. We perform in-house development of the materials used in rollers and can feed back test results promptly. We can also provide materials that have passed test screening, which means less returning to the design stage, making development speed faster.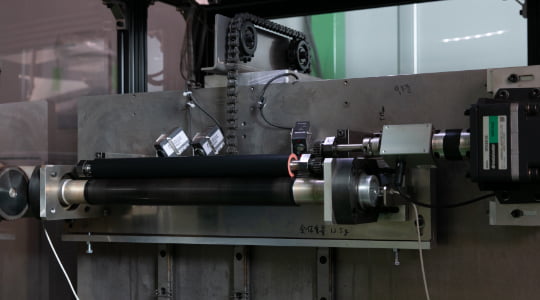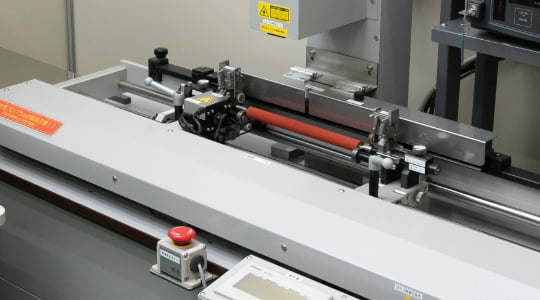 Simulation
We use simulation to solve various problems that can arise during the design development process.
It is also called CAE or analysis, and it is used in preliminary verification before prototyping.
All of our products are subject to simulation, so we are confident in the strength of our handling capabilities.
Simulation is not just for preliminary verification; it can also be used to observe phenomena or mechanisms, leading to the evolution of design technology.
We have a dedicated testing environment and other facilities to improve prediction accuracy.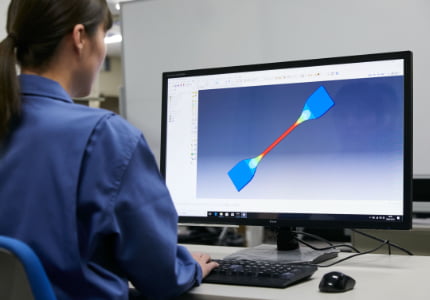 Case examples of analysis
Testing environment
Composite durability testing using contactless measurement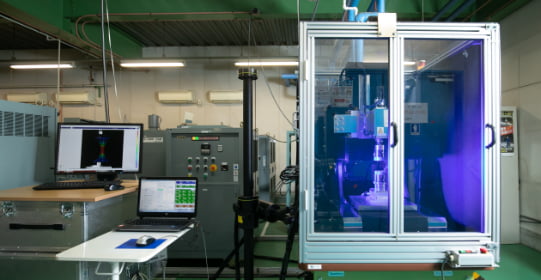 Three-dimensional measuring machine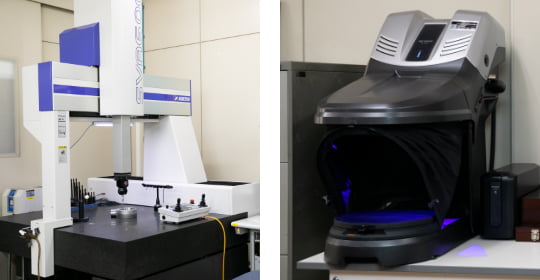 Clean molding
Super-transparent molding with less contamination by foreign objects and bubbles
We can perform Super-transparent molding that infinitely suppresses contamination by foreign objects and bubbles of 10 μm or less.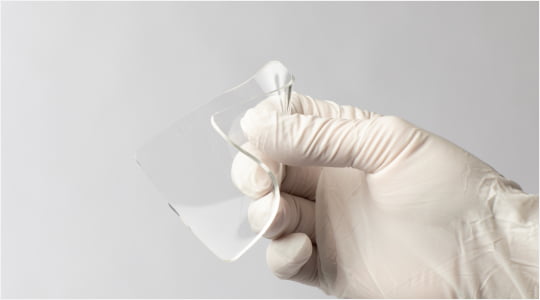 Fine molding
Fine molding on the order of micrometers
Silicone rubber has an extremely low surface energy, enabling transcribing the surface structure of the molding on the order of nanometers. Accordingly, it is possible to transcribe structures fabricated using photolithography in principle.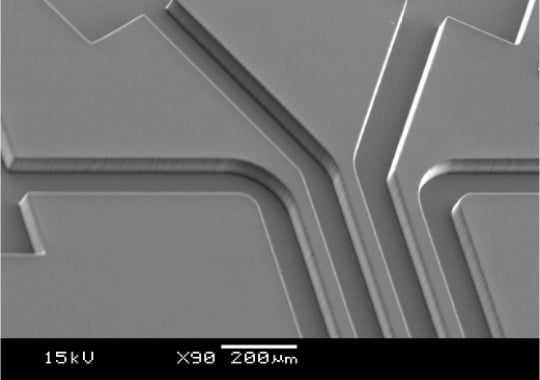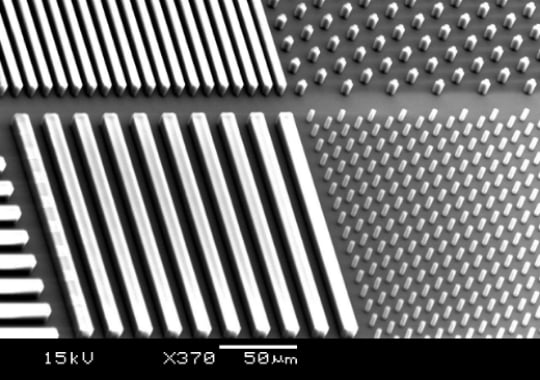 Direct bonding
Steady bonding without the use of adhesives
Material design and surface treatment processing allows us to perform steady bonding of silicone rubber and glass without the use of adhesives.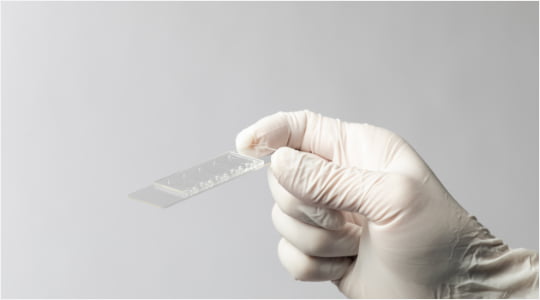 Cell culture: Development of a spheroid molding container (SphereRing™)
Spheroid molding containers intended for mass culture of iPS cells
Key points in the iPS cell spheroid culture process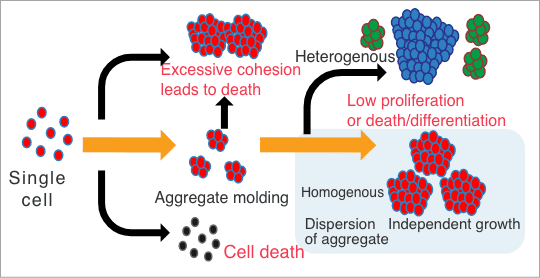 Suppressing excessive aggregation
Mass molding of cell spheroids (aggregates) of uniform size
In cooperation with Sakai Lab, Chemical System Engineering, Faculty of Engineering, The University of Tokyo
Photo and fluid analysis of cell spheroids
Petri dish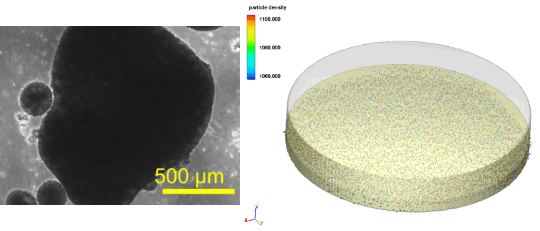 Development configuration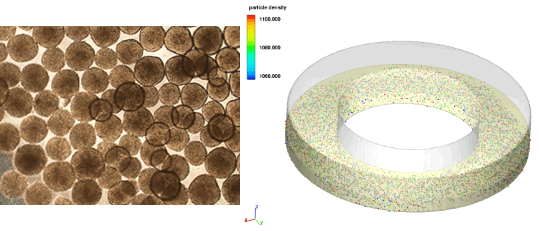 Single-use bags with an aggregation-suppressing configuration
Petri dish (diameter: 90 mm)

Bar=300μm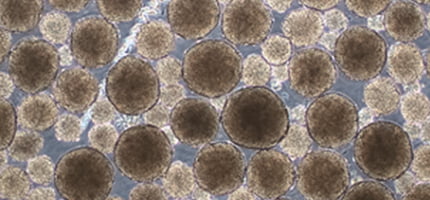 SphereRing 20 (diameter: 20 × 90 mm)

Bar=300μm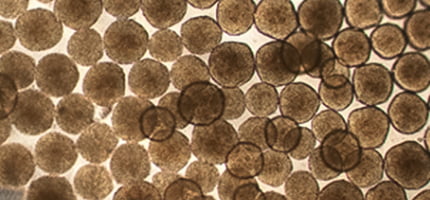 SphereRingTM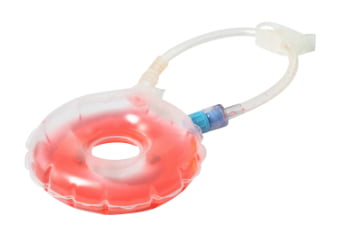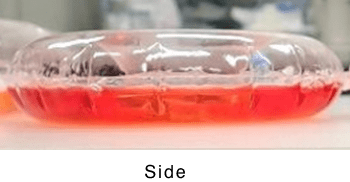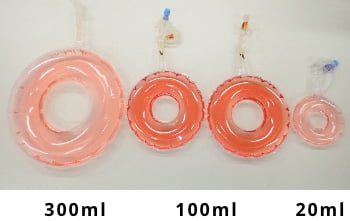 Reporting results to JoVE (video paper)
Patent application
Cell spheroid production method
Cell culture containers and fixed jig for cell culture containers, etc.
Ultrasonic control
Motion principles of ultrasonic motors
CAE analysis: Drive model using a traveling wave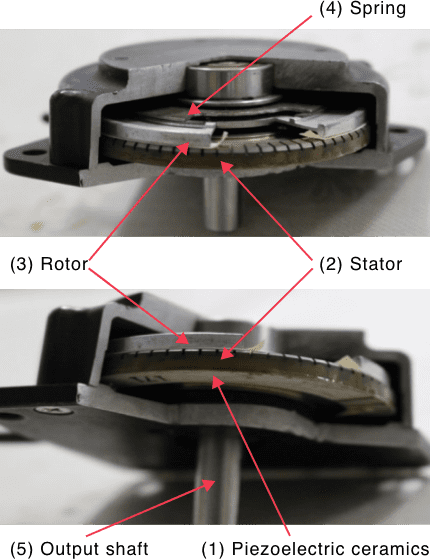 Traveling-wave ultrasonic motors have absolutely no magnetic effect, which is the operating principle of conventional motors.
Stators are attached to polarized piezoelectric ceramics, which alternately expand and contract in the thickness direction. When voltage is applied, it causes bending vibration on the stator surface.
Piezoelectric ceramics are composed of two poles separated by a one-quarter wavelength, so when different voltages (sine and cosine waves) are applied for each phase, the waves generated on each pole combine, forming a traveling wave on the stator surface.
The stator surface moves in elliptical motion created by the traveling wave, and when pressure contact is applied to the rotor by the spring, the friction causes rotational motion in the opposite direction of the traveling wave.
When the voltage is off, the friction between the stator and the rotor allows the shaft to hold itself up.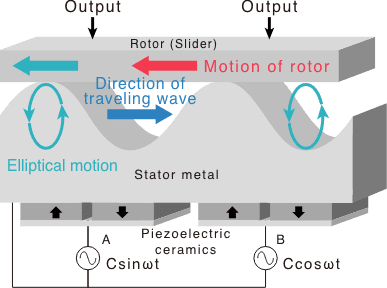 Configuration restoration properties
Open cell rubber with superior configuration restoration properties, and closed cell rubber that allows for cell shape to be controlled
There are two types of cellular sponge rubber.
Open cell rubber, in which cells (the holes in sponge) are interconnected, offers superior configuration restoration properties and will return instantly to its original shape when unpacked, even if left compressed for a long time. Open cell rubber also allows for finer cells, which makes it suitable for various applications. This type of rubber is mainly used in fuser rollers for electrostatic printers.
In closed cell rubber, the cells are independent from one another and can be processed into uniform shapes. This type of rubber is mainly used in toner supply rollers for electrostatic printers.
Open cell rubber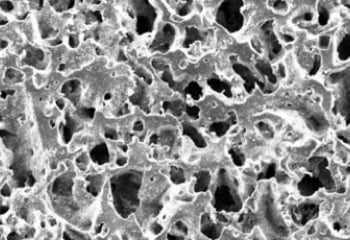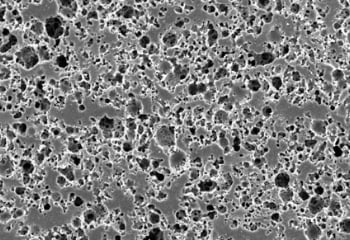 Closed cell rubber (cell diameter: 300 to 400 ㎛)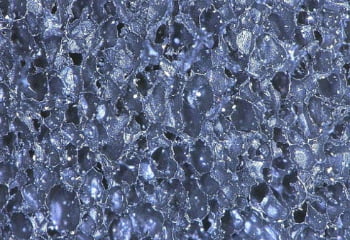 FUKOKU

FUKOKU water foaming roller 38°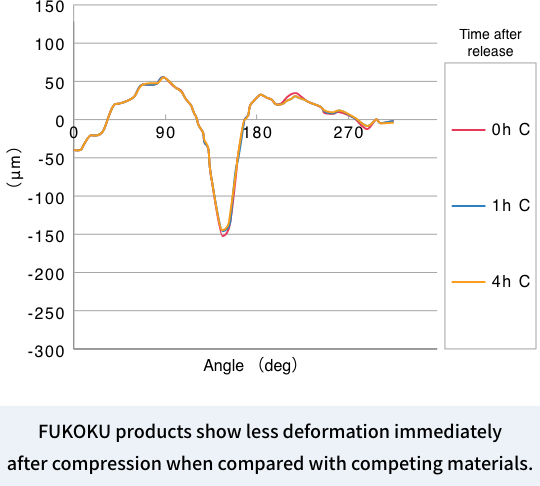 Competitor

Competitor's closed cell foaming sponge roller 40°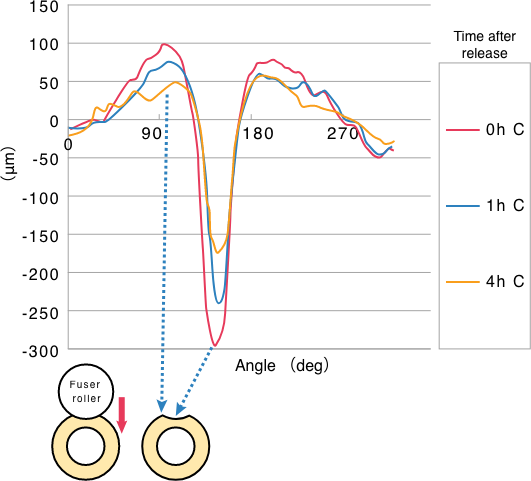 Here we introduce the products that embody FUKOKU's technical capabilities and spirit of challenging.