Controlling vibration, impacts, and noise in pursuit of safety and comfort.
FUKOKU anti-vibration products are used in a wide variety of fields, including around the suspensions, rotating systems, and engines accessorie of automobiles; shock absorbers and railroad track pads for railcars; and construction and industrial machinery. The vibration, shock, and noise generated in each field have their own unique characteristics, and controlling these requires a high level of expertise. FUKOKU has gained a great deal of expertise in controlling vibration over many years of designing anti-vibration products, and is committed to reducing noise and improving ride comfort wherever possible.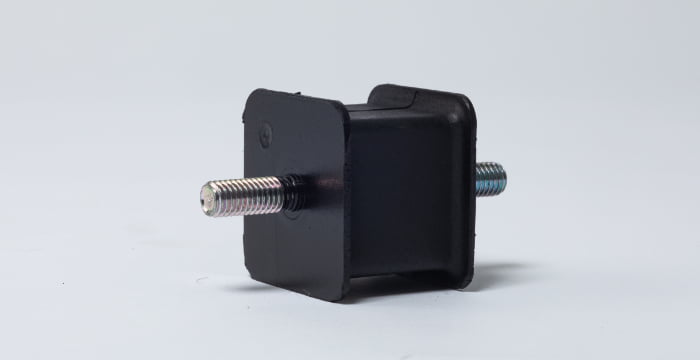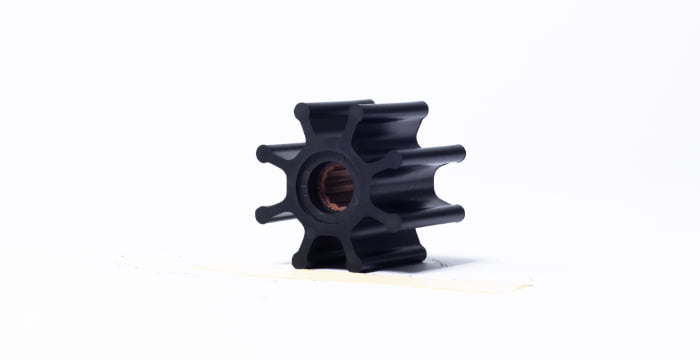 Features of FUKOKU anti-vibration products
Dampers to help make driving quieter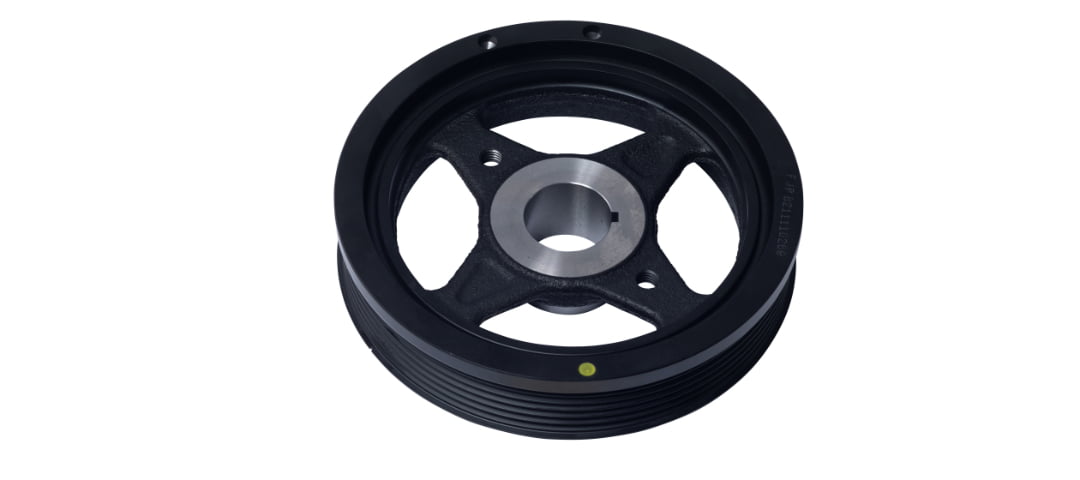 Dampers reduce torsional vibration in the axis of rotation generated when driving, prevent damage, and reduce both engine noise and vibration. FUKOKU offers a full lineup of dampers of varying shapes and materials to suit a wide range of needs, including viscous dampers, pulley dampers, and isolation pulley dampers. For rubber dampers, the most important factor controlling characteristics and reliability is the ideal rubber compounding. FUKOKU is highly regarded for its unique expertise and material technologies.
Suspensions required for ride comfort and driving stability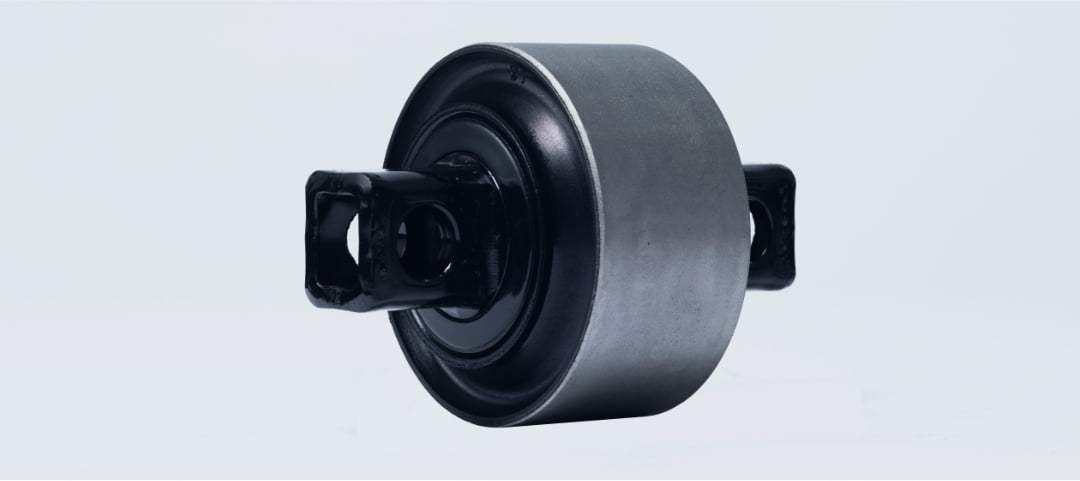 FUKOKU has also developed superior technologies in producing torque rods, bushings, and other suspension products that help to improve ride comfort and driving stability. The bushing area of the V-rod, which positions the axle to the front and rear and to the left and right and moves in a vertical direction, has a rotating structure yet uses a simple design without any external cylinders or bearings—resulting in high durability.
Couplings
absorb shock for comfortable driving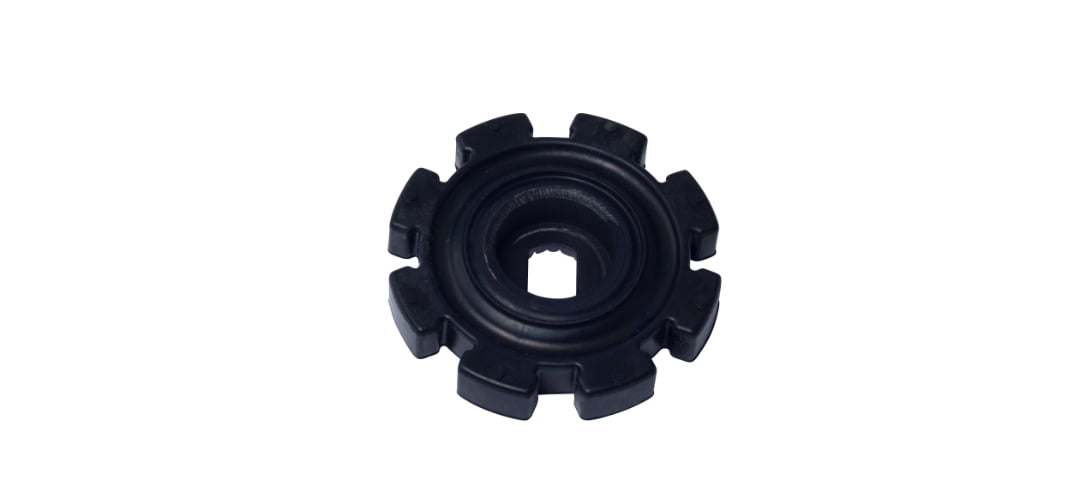 FUKOKU technology continues to meet rising needs for anti-vibration products in rotating systems, such as clutch couplings used as force transmission mechanisms or motor regulator couplings (door couplings) that absorb shock when power windows finish opening or closing. Our power window door couplings are so reliable that they have achieved a market share of 90% in Japan.
play an important role in the advance of women in the construction industry
Viscous mounts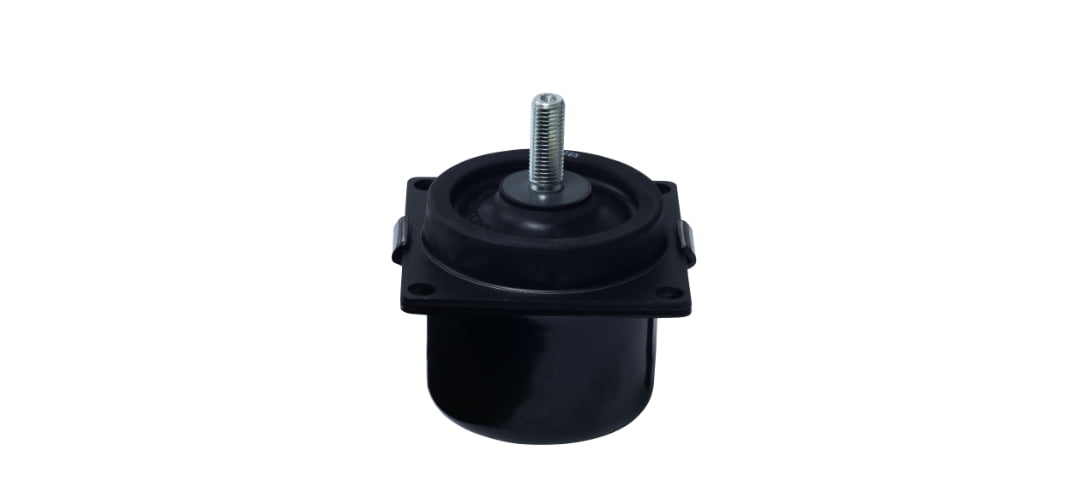 FUKOKU products are also used widely in the construction machinery and industrial machinery fields. Viscous mounts can be found in construction machinery such as bulldozers and excavators, where they help to significantly reduce vibration in cabs. Cab suspension mounts offer superior shock insulation to improve ride comfort and reduce noise inside the cabin, making it easier than ever for women to operate machinery.
Railcar and railroad track products that continue to work reliably and safely every day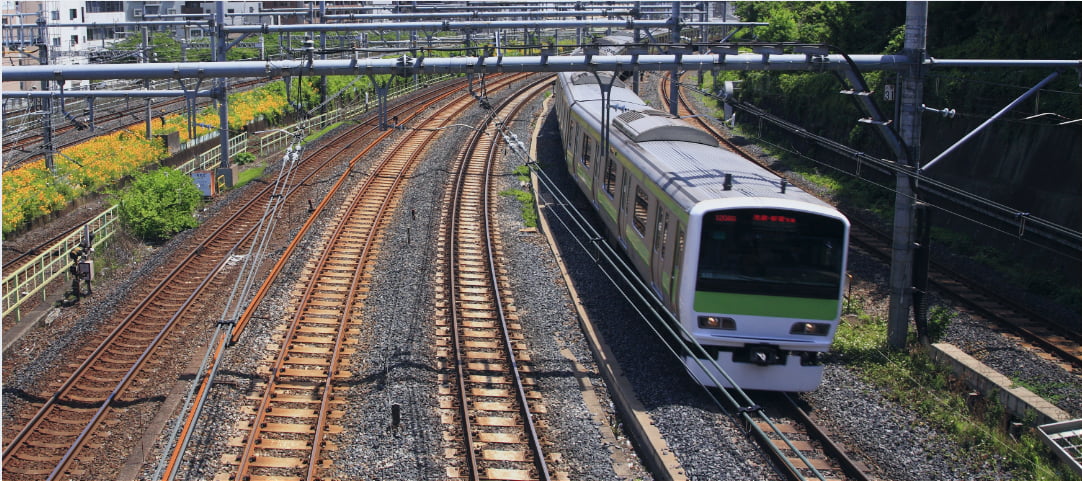 As rail transport continues to become faster and faster, there is a growing need for measures to reduce vibration and noise. With this in mind, FUKOKU has engaged in extensive joint research with the Railway Technical Research Institute and has developed a wide range of products including cushioning rubbers and brake caliper components for linking railcars while mitigating forward and backward movement, ballast mats that incorporate our original anti-vibration technologies, and railroad track mats. FUKOKU railcar and railroad products are widely used in both conventional train lines and Shinkansen (bullet train) lines, where they play a significant role in building a more comfortable railroad network.

Find! FUKOKU in Construction and Agricultural Machinery
We develop and produce components that support construction and agriculture settings.

Find! FUKOKU in Transportation Equipment
We develop and manufacture the rubbers attached to automobile wiper blades as well as a variety of components that support vehicle safety and comfort.
Considering the introduction of anti-vibration products
Contact us
Please submit any inquiries here.